Comedy at Maha Festival
The Laughs & Snaps Tent will make its triumphant return to Maha Festival 2021.
July 23, 2021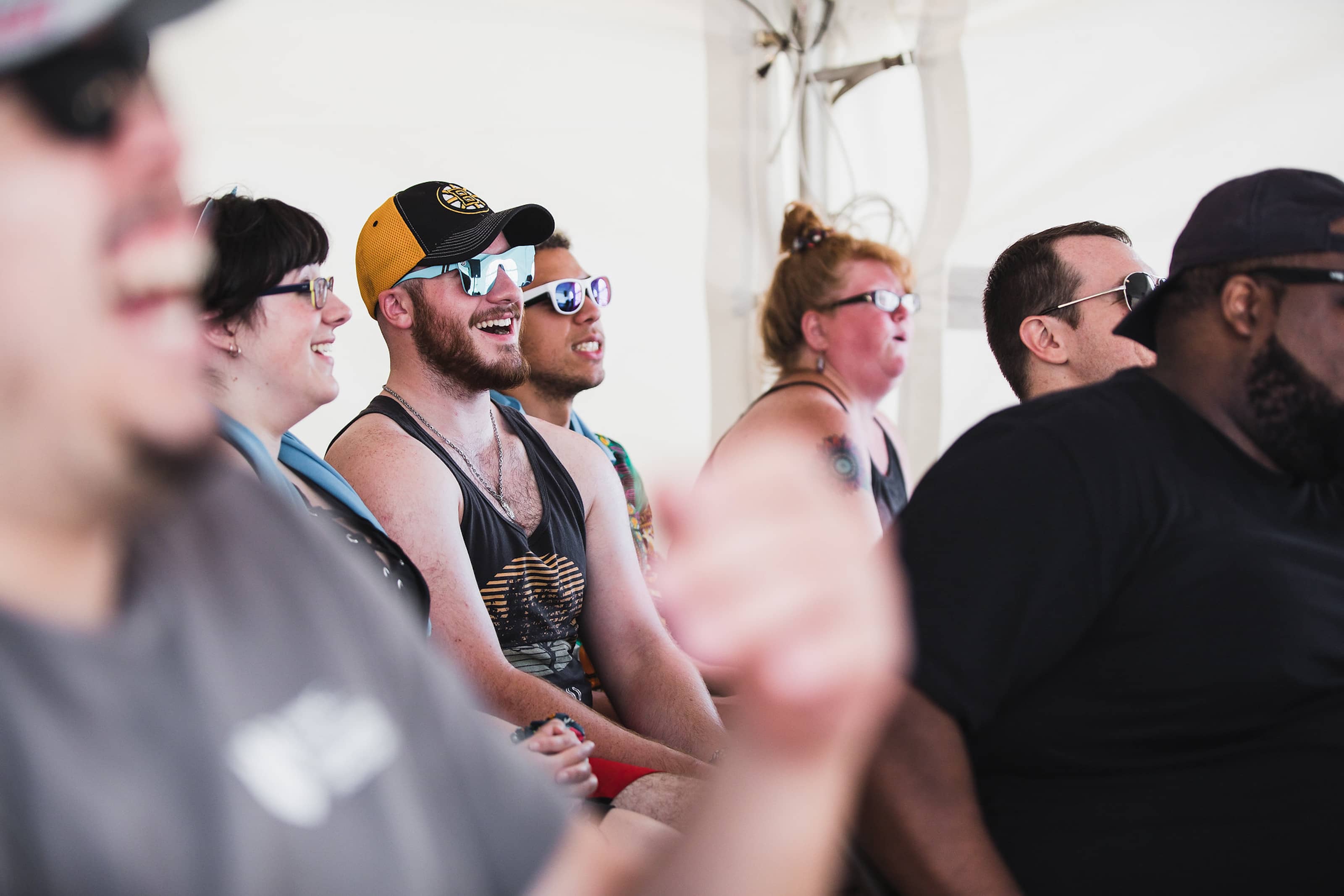 Prepare to be extraordinarily amused with this show brought to you by Broken Magic Comedy on July 31 as part of Maha Festival.
Comedy sets in the Laughs & Snaps Tent take place from 3:30 to 4:55 p.m. and again from 6:05 to 7:30. A slam poetry showcase brought to you by Louder Than a Bomb will be on stage in the Laughs & Snaps Tent from 5:00 to 6:00 p.m.
Not that you need even more incentive stop by, but the tent is air-conditioned, if that's the sort of thing you're into on a hot day.
Check out the headliner information below, and make a plan to stop by!
David Venhuizen
David Venhuizen is a Los Angeles-based comic originally from a small town in South Dakota.  He is a rambler and storyteller with absurd takes on life's most mundane moments. He has performed on comedy festivals such as Bridgetown, SF Sketchfest, Crom, Moontower, and more and appeared on Comedy Central's Corporate. He recently released his debut album Barn Door Open and co-hosts the Sports Bullies The Game podcast with Chris Charpentier. His friends call him Dard. 
Dante Powell
Dante Powell is a stand-up comedian from Bernice, Louisiana now living in Des Moines, Iowa where he moved in 2012 for a girl, but was too lazy to leave after she dumped him. His 2020 album The Squirrels Get Fat, produced by Grammy winner Dan Schlissel and released on his label Stand Up! Records reached No. 1 on the iTunes and Amazon comedy charts. Paste Magazine called it one of the best albums of 2020 made by a black comedian and the album was featured on NPR's Bullseye with Jesse Thorn.
Plus performances by:
Mallory Wallace
Carmella Anderson
Zach Peterson
Mike Perry